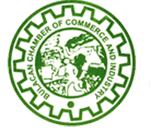 The Bulacan Chamber of Commerce and Industry, Inc. is a non-profit, non-government organization constituted by legitimate businessmen in the province of Bulacan. It was established to serve as the main business service and advocacy organization of entrepreneurs, comprising of Large, Medium, Small and Micro-enterprises in the province. It has, for the six consecutive years been cited as the Most Outstanding Local Chamber in North Luzon by the Philippine Chamber of Commerce and Industry.
Founded in 1988, it has continually shown a strong presence in the province. It has established the Center for Trade and Investment Promotions (CTIP) that actively advocated the Investment Incentive Code for the province and its 24 towns.
The Chamber has engaged in various service-oriented services, conducted programs and thrust like inter-agency linkages, public relations and advocacy, training and technical assistance to SMEs, upgrading of industry database for information (market and suppliers) etc., to form part of its integrated development plan that will enable Bulacan entrepreneurs strong, united and globally competitive. It has entered into major partnership projects with international institutions like the US-AID, the German based ZDH, and the Netherlands Management Cooperation Program. BCCI has pioneered the establishment of close working relationships between local chambers and local government units, thereby achieving `synergy in action`.
To-date BCCI has evolved into a mature and responsible organization of professional businessmen, who have voluntarily and unselfishly dedicated their time and talent, and work together in creating a business-friendly environment in the province of Bulacan.